Underlay
A combination underlay must be used with all our flatweave stair runners, this is made up of two parts, the base is re-cycled crumb rubber & the topper is often re-cycled jute/synthetic fibres.
Off The Loom manufacture a superior re-cycled 80% luxury wool topper combination underlay, this is made up of re-cycled carpet yarns. Bowloom have tested this product on many flatweave stair runner installations & find it gives much more under foot comfort than a standard jute/synthetic fibre product.
Bowloom installation team have also commented on our underlay being easier to cut & install with less fibre shed than standard hair fibre combination underlays.  
Our underlay is cut to the correct width for your runner.
Price :  £ 8.25 per linear metre (inc. VAT) + carriage charge.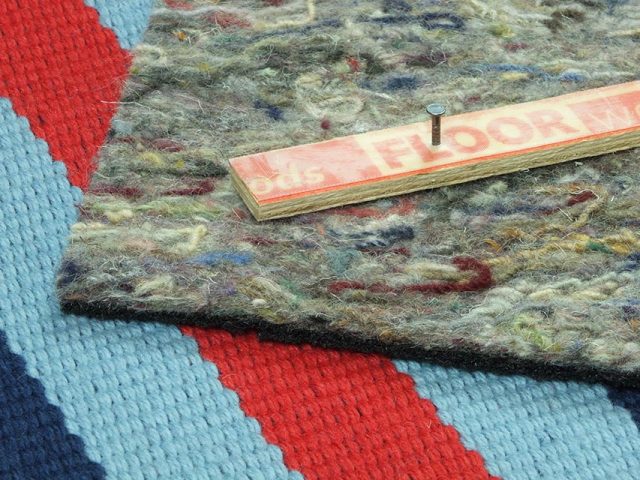 Gripper
We only recommend the use of Velcro gripper (no pins) with our flatweave stair runner products. Standard gripper should not be used.
Our gripper is supplied to the correct width for your runner.
Price :   £ 3.00 per step Tread & Riser (inc. VAT)